Another Planet Entertainment Presents Special Screening of Gus Van Sant's "Milk" as Benefit for LGBT Asylum Project & Rainbow Honor Walk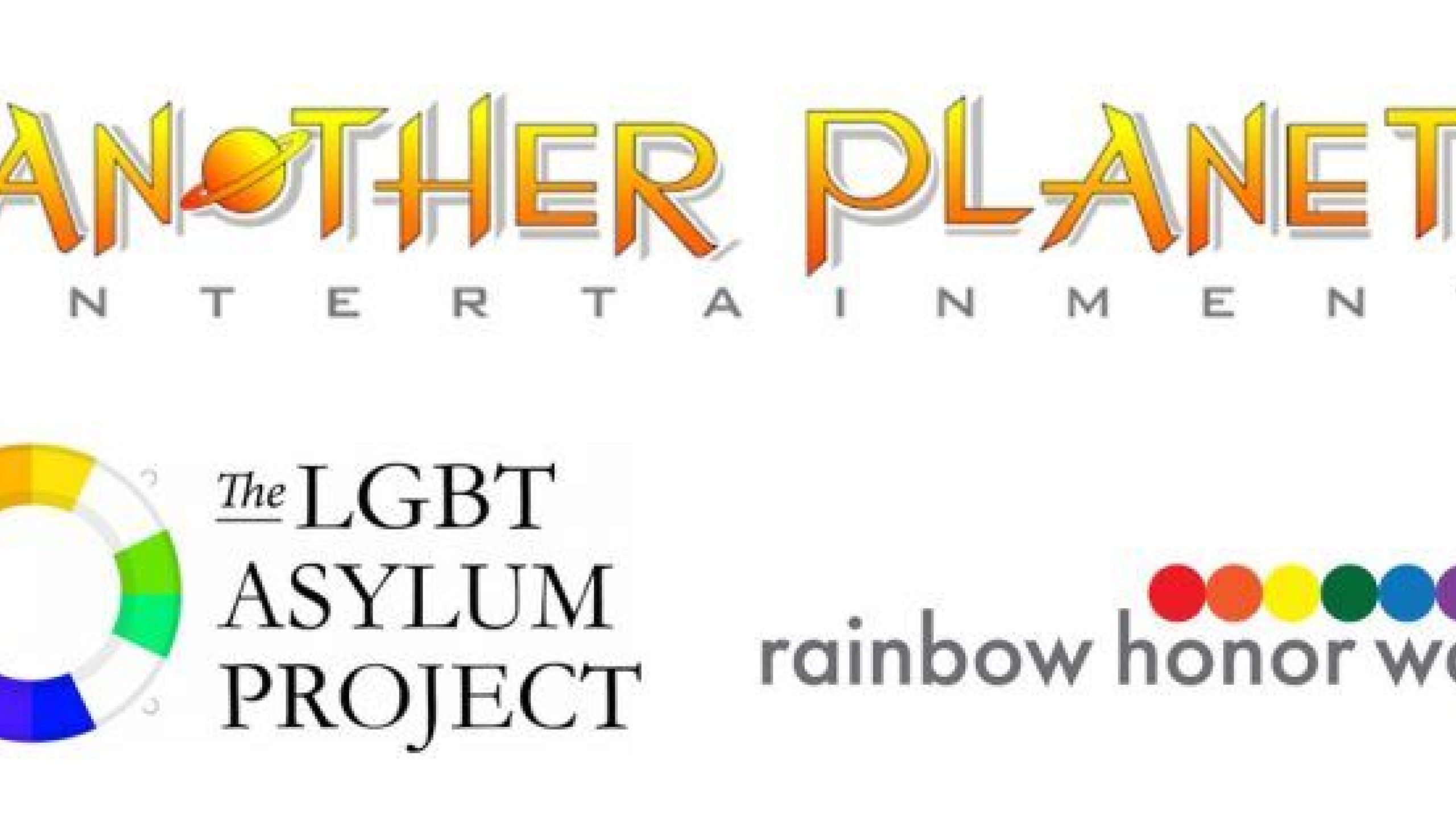 Thursday, June 2, 8pm
19 May 2022 – San Francisco. Bay Area small business Another Planet Entertainment (www.apeconcerts.com) is kicking off Pride Month with a special presentation of the Academy Award winning Gus Van Sant film "Milk" on Thursday, June 2 at 8pm as a benefit for two local Castro based LGBTQ nonprofits: The LGBT Asylum Project (www.lgbtasylumproject.org) and the Rainbow Honor Walk (www.rainbowhonorwalk.org). Tickets are $ 25 general admission and $ 100 VIP which includes a pre-show reception and special concessions. Tickets may be purchased online at https://www.ticketweb.com/event/milk-the-castro-theatre-tickets/12130155
"The Castro Theatre is where 'Milk' had its premiere in 2008, so it's absolutely the perfect place, and perfect film to kick off LGBT Pride Month," said Mary Conde, Vice President for Another Planet who is in charge of the overall Castro Theatre Project. "More importantly, this screening will raise funds for, and awareness of, two esteemed local LGBTQ nonprofits based in the Castro, The LGBT Asylum Project and the Rainbow Honor Walk."
"The Rainbow Honor Walk is so grateful for this," said Rainbow Honor Walk board president Donna Sachet. "Long supportive of the LGBTQ communities and progressive causes, Another Planet has stepped forward to help the Rainbow Honor Walk keep alive its mission of educating about those queer heroines and heroes that have walked the walk for equality and justice."
Just this week, the latest "class" of Rainbow Honor Walk honorees are being installed in the sidewalks of the Castro District, including film icons Divine and Vito Russo.
"The LGBT Asylum Project was founded to make sure that all LGBTQ+ asylum-seekers receive high-quality legal representation so they don't have to go back to countries where they could be harmed or even killed for being who they are and who they love," said Okan Sengun, founder and Executive Director of The LGBT Asylum Project. "We are proudly based out of the Castro because the Castro has always been a beacon of hope for the LGBTQ+ community and at the center of that beacon is the Castro Theater. We are thankful to Another Planet Entertainment for organizing this benefit and providing much needed funds at a time when hate is on the rise across the globe."
The LGBT Asylum Project is the only San Francisco nonprofit organization exclusively dedicated to providing accessible legal representation for LGBT asylum seekers who are fleeing persecution due to their sexual orientation, gender identity and/or HIV status.
Another Planet Entertainment is partnering with Bay Properties, Inc., owners of the Castro Theatre, on an evolution and preservation of San Francisco's world-renowned entertainment and LGBTQ community landmark. With a long-standing history of working to preserve and improve historic buildings such as the Fox Theater in Oakland, the Greek Theatre in Berkeley and the Bill Graham Civic Auditorium in San Francisco, Another Planet seeks to enhance the Castro Theatre by implementing significant improvements to the sound, lighting, production, HVAC and the theatre's trademark marquee, among other facets of the building: all of this, always, with an eye to honoring its unique place in the lives of the Castro and celebrating its communities and residents.
About The LGBT Asylum Project:
LGBT Asylum Project clients are low to no-income, and arrive in the United States with horrendous histories of imprisonment, bodily harm, torture, and psychological trauma. These atrocities are inflicted on them by their own governments, countrymen, and, worst of all, friends and families. They have committed no crime yet cannot live freely in their own countries due to their sexual orientation or gender identity. Many have faced excruciating challenges to escape their home countries and travel to the United States. They come to San Francisco as it is known internationally as a refuge for the LGBTQ+ community. They come to the Castro District to find a sanctuary, a place where they can be safe, secure, healthy, and productive. This is where they find The LGBT Asylum Project. The LGBT Asylum Project sign, hanging clearly in the heart of the Castro, is a beacon of hope that means the possibility of remaining here permanently and receiving understanding, caring, and professional assistance to do so.
The LGBT Asylum Project works directly with clients and ensure that they receive the most suitable and appropriate services based on each case. Their clients originate from all over the world, from countries including but not limited to Algeria, Bahrain, Brazil, Burma, China, Colombia, Egypt, El Salvador, Honduras, Hong Kong, India, Iraq, Jordan, Kenya, Lebanon, Libya, Mexico, Mongolia, Nigeria, Peru, Russia, Saudi Arabia, Serbia, South Korea, Turkey, Uganda, Ukraine, Venezuela, Vietnam, which are known for extreme and violent persecution of LGBT communities. Without such timely assistance, vulnerable individuals will potentially be deported to face persecution, imprisonment, and even death in their home countries.
The LGBT Asylum Project provides support to immigrants in the San Francisco Asylum Office jurisdiction (from Bakersfield, CA to Seattle, WA), who identify as LGBTQ+, and have been persecuted or have fears of future persecution if they return to their home country.
About the Rainbow Honor Walk:
When a volunteer committee of community members proposed the Rainbow Honor Walk, they received the unanimous support of the San Francisco Board of Supervisors to create the sidewalk monument. Comprised of 3 foot x 3 foot bronze plaques embedded in the sidewalk, the Walk salutes the groundbreaking achievements of noted LGBT individuals throughout history. The first 20 honorees were announced in 2011. In 2012 the Rainbow Honor Walk board solicited design proposals from around the world. An independent jury of artists and cultural leaders selected the winning design by architect Carlos Casuso of Madrid, Spain. The plaques were manufactured by Mussi Artworks of Berkeley, California with creative oversight of the process spearheaded by Lawrence Noble, head of the sculpture department at San Francisco's Academy of Art University.
The first 20 plaques were installed in September 2014 with an additional eight plaques added in 2017, 12 more in 2019 and 12 more just installed in May 2022. The Rainbow Honor Walk will eventually extend from the Harvey Milk Civil Rights Academy on 19th Street at Diamond down to Castro Street—the LGBT community's "Main Street"—and will continue up Market Street with additional extensions on 18th Street. On Market Street, San Francisco's main thoroughfare, the Walk will continue to the LGBT Center at Octavia Boulevard. All funds for manufacture of the Rainbow Honor Walk are raised privately, with each plaque costing approximately $6000.